Learn how to access your Dropbox account.
Open the File Transfer screen
Tap on the File Transfer button in the Files section to open the File Transfer screen.
Add a Dropbox Connection
Tap on the + button (1) and choose Dropbox Connection (2) to add a new Dropbox connection.
Configure the Connection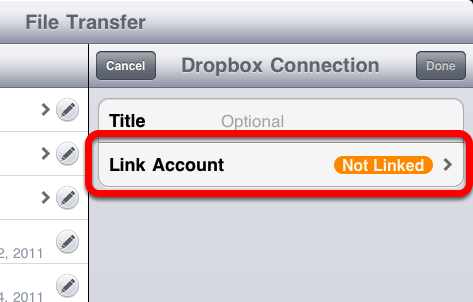 You can add a custom title that will appear in the connection list (especially useful if you want to connect to several different Dropbox accounts).
Tap on Link Account.
Enter Dropbox credentials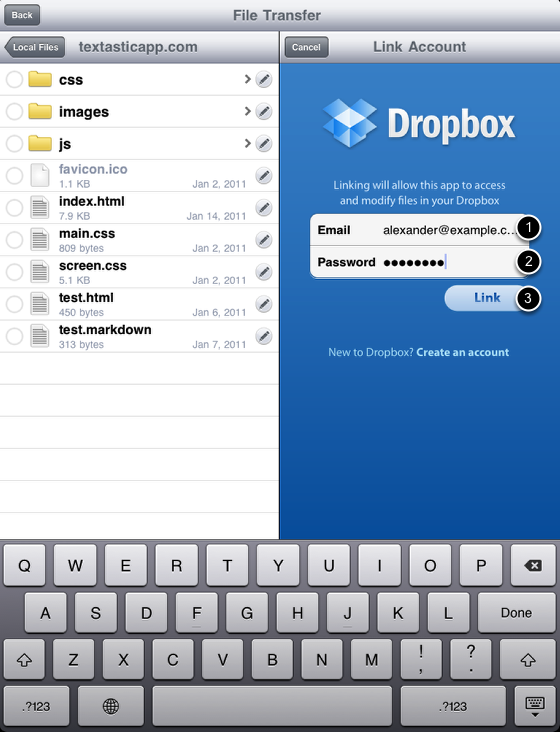 Enter the Email (1) and Password (2) for your Dropbox account and tap on the Link button (3) to link your Dropbox account to this connection.
Finish Configuration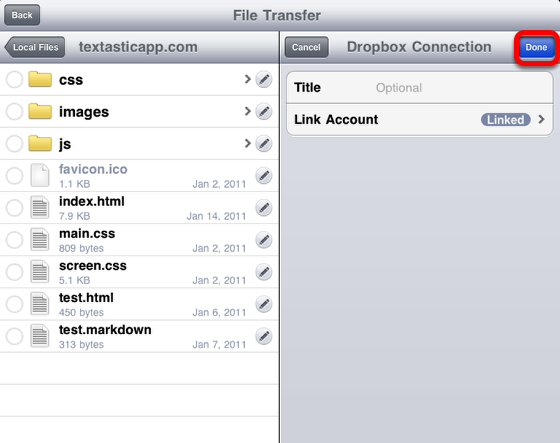 The Dropbox Connection is now linked to your Dropbox account. Tap on the Done button.
Connect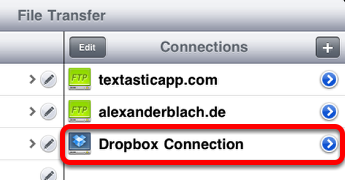 You can now tap on the newly created connection to connect to your Dropbox account.