Shortcuts
Textastic adds two actions to Apple's Shortcuts app: "Get File" and "Open File".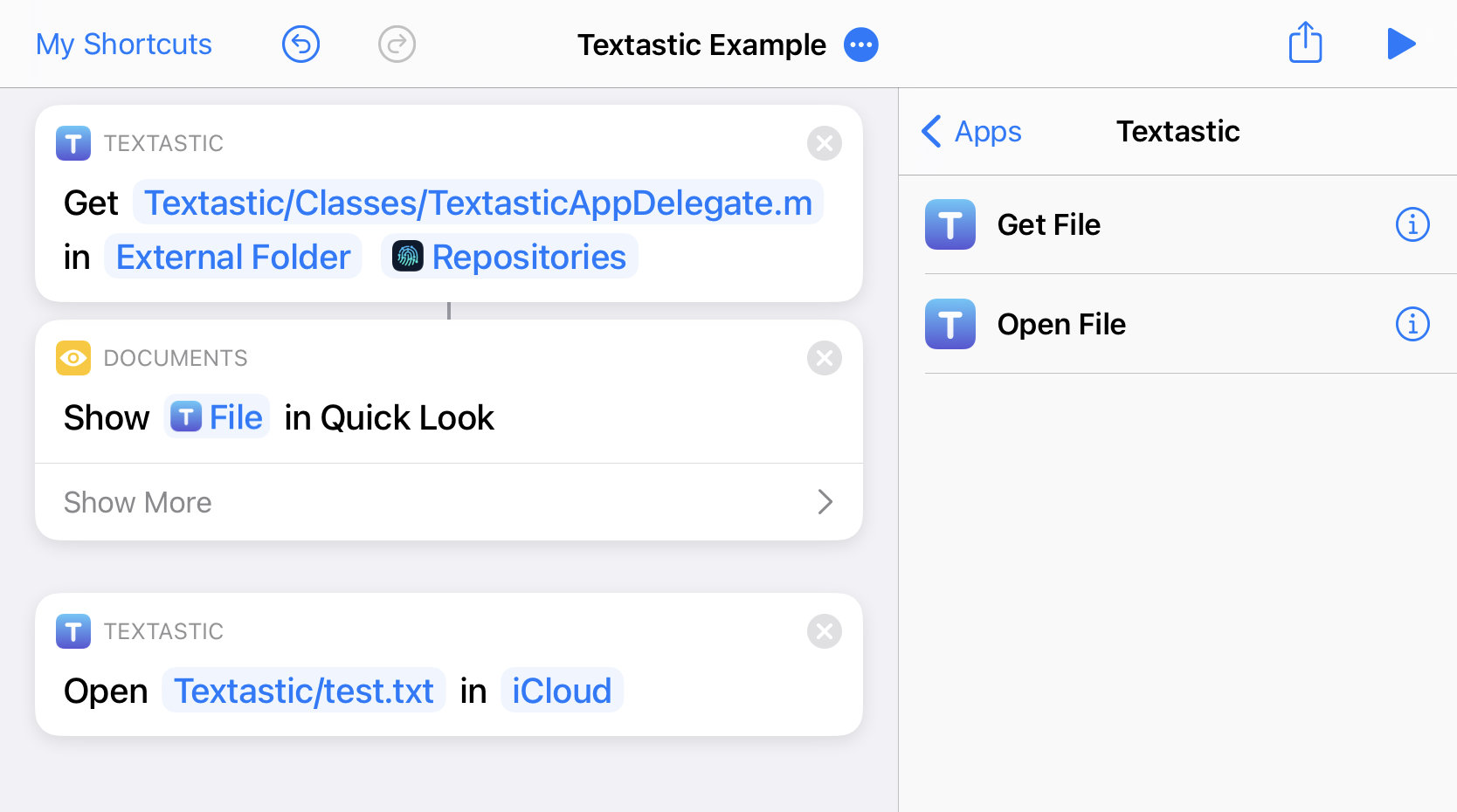 Get File
With this action, you can get the contents of any file available in Textastic. You can enter the path of a file in Local Files, iCloud and external folders.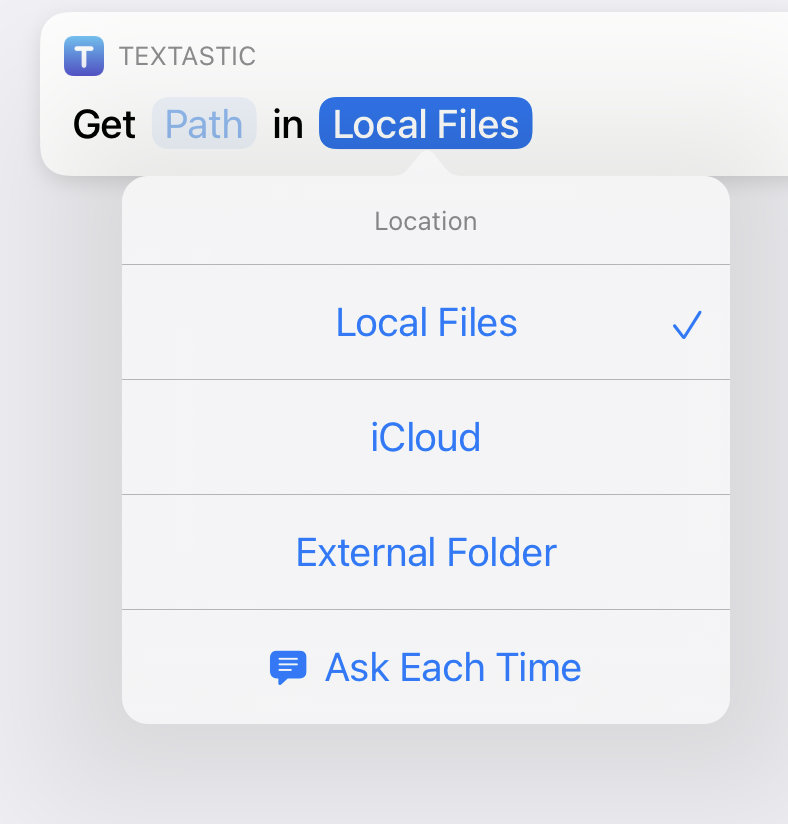 Open File
Use this action to open an existing file in Textastic.
Path Parameter
To easily get the correct value for the path parameter, you can open the context menu of a file in Textastic and select "Copy Path":