Sorting and Searching in File Lists¶
Changing the Sort Order¶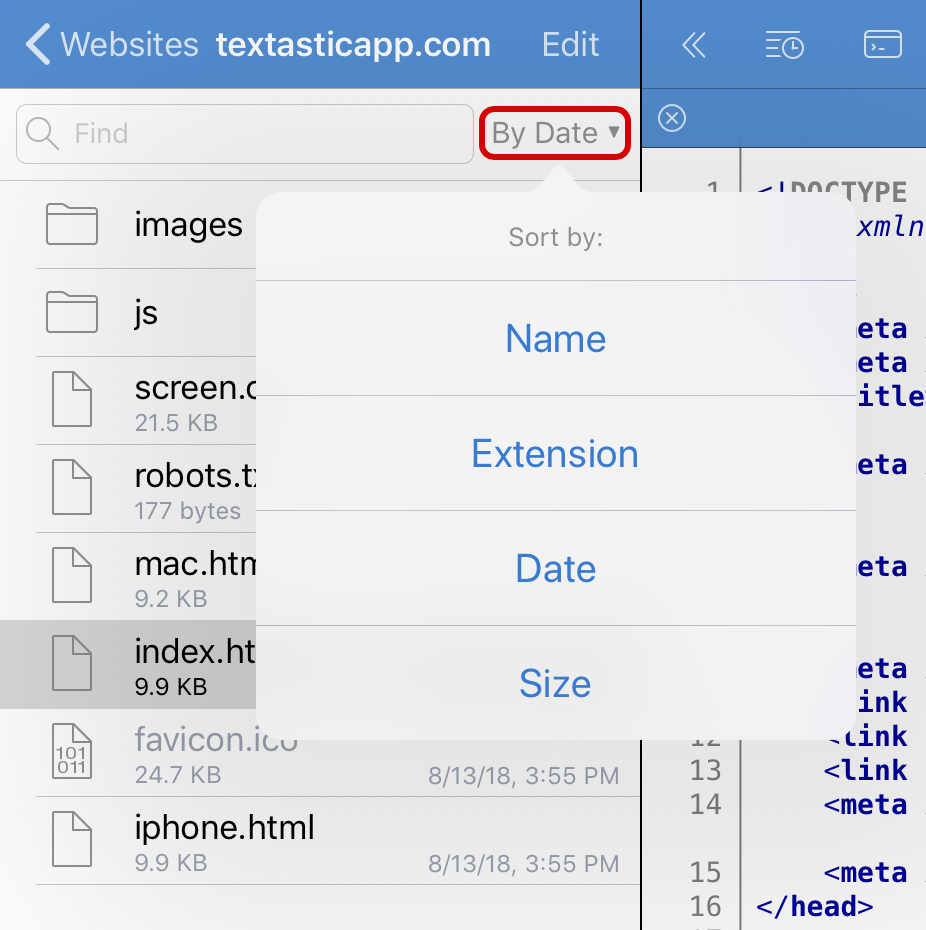 Tap on the button next to the search field on the top of the file list to change the sort order of file lists (default is By Name). You can sort by name, file extension, date, and size.
A small arrow on the right side of the button label indicates the sort order. To toggle the order between ascending and descending, tap on the button again and select the same sort criteria. For example, if you select Sort by: Name for the first time, the file list will be sorted in ascending order. When you then select it again, it will be sorted in descending order.
Fuzzy File Name Search¶
Use the fuzzy search for file names to find and open a file by typing characters that are in the name of the file or path. This searches the current folder and subfolders.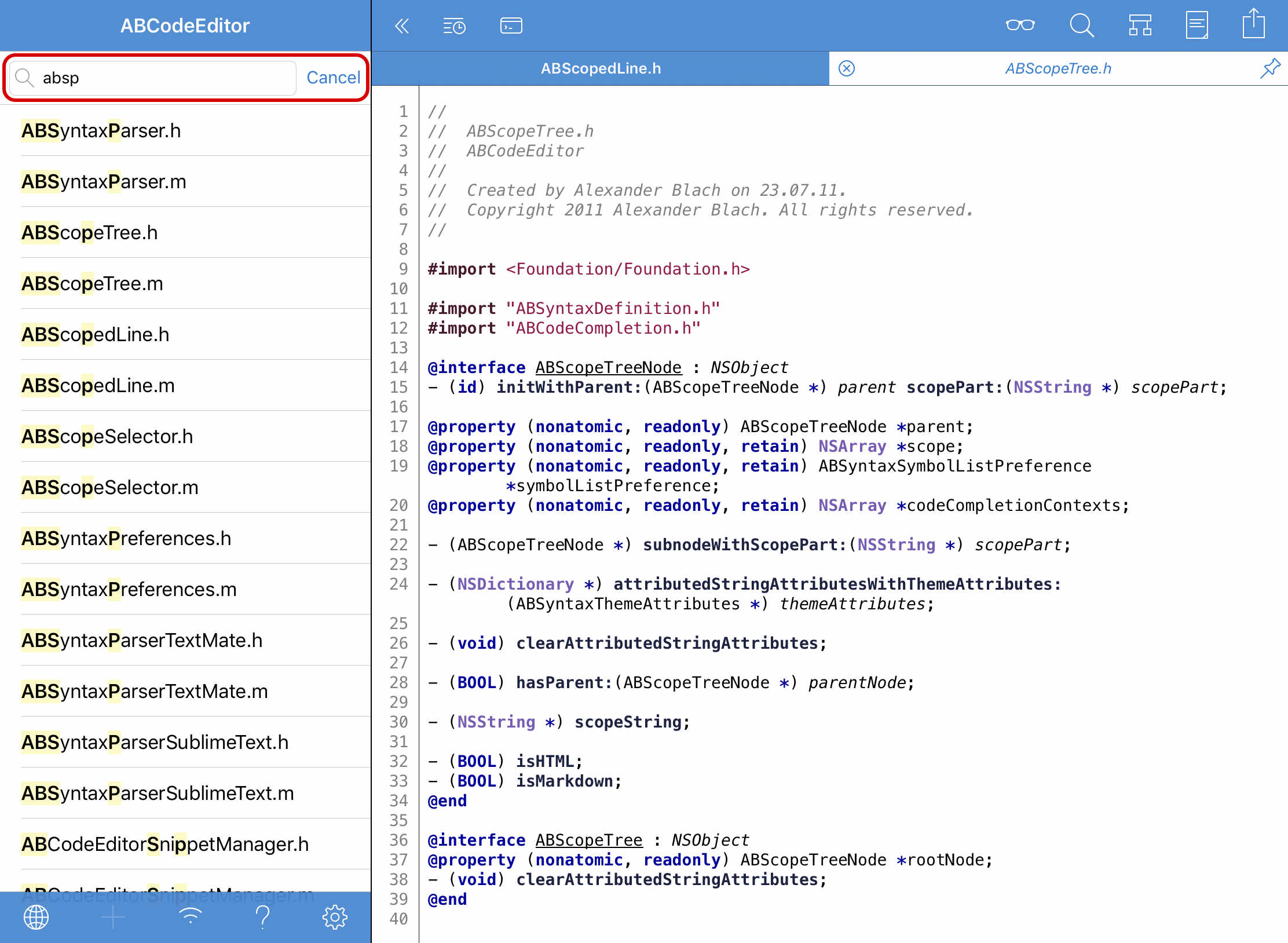 A sophisticated scoring algorithm orders the search results, so you'll find the most likely match on the top of the list. Consecutive character matches, acronyms, and matching file extensions get a higher score.
If you are looking for a file named ABSyntaxParser.h, try searching for the acronym "absp" or for "sp.h" and it will most likely appear at the top of the list.