Moving, Copying, and Renaming Files and Folders
The Edit button above file lists allows you to move, copy, delete, share, and rename local files and folders. Tap on the button to switch to edit mode: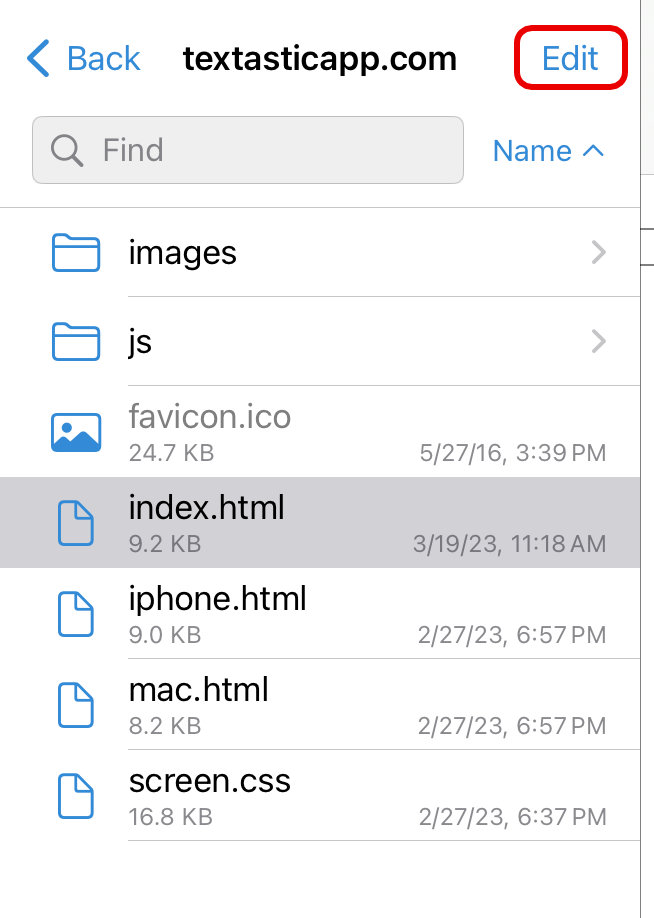 You can select files and folders by tapping on them.
Using the buttons on the bottom you can then Share, Rename, Move, and Delete the selected files and folders.
Tap on the More button to show the following additional actions: Duplicate, Copy To…, Export, and Create ZIP File: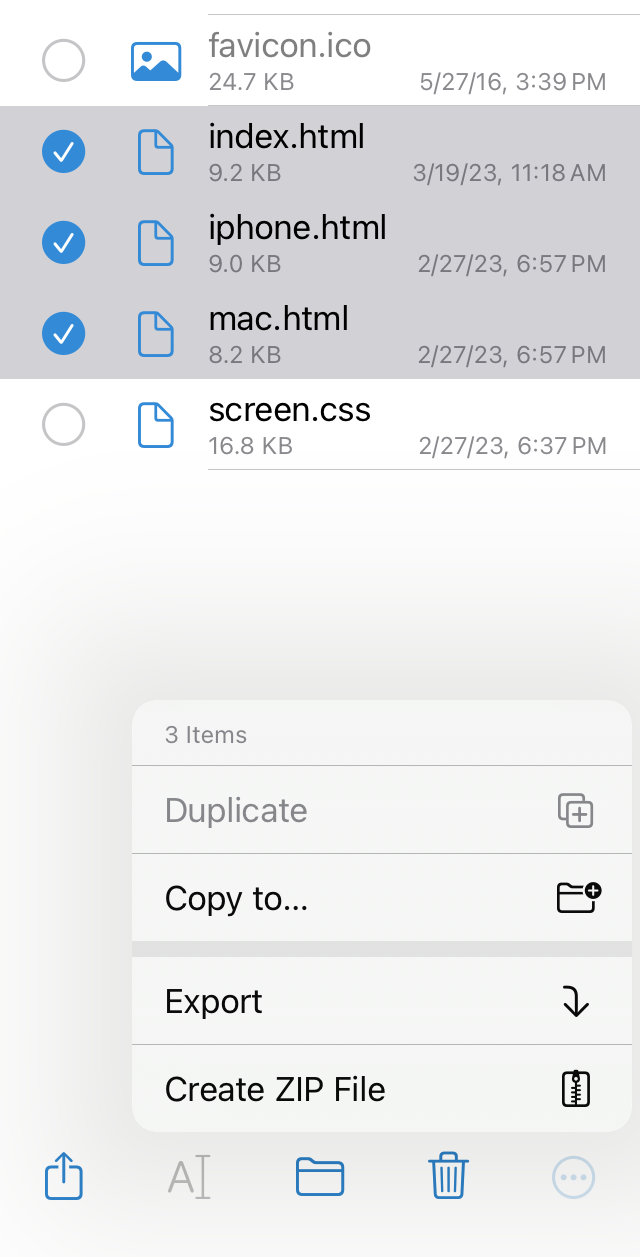 Those buttons and actions become active as soon as at least one file is selected. Rename and Duplicate are only available when exactly one file or folder is selected.
Moving Files
If you tap on the Move button, Textastic will bring up a list of your folders. Choose the folder where you want to move the selected files or folders.

You can expand folders by tapping on them.
Once the target folder is selected, tap on the Move button in the lower right corner.
Renaming and Copying Files
Tap the buttons in the bottom toolbar to Rename or Duplicate a single file or folder.
After you choose to duplicate or rename a file or folder, Textastic will ask you for a new name.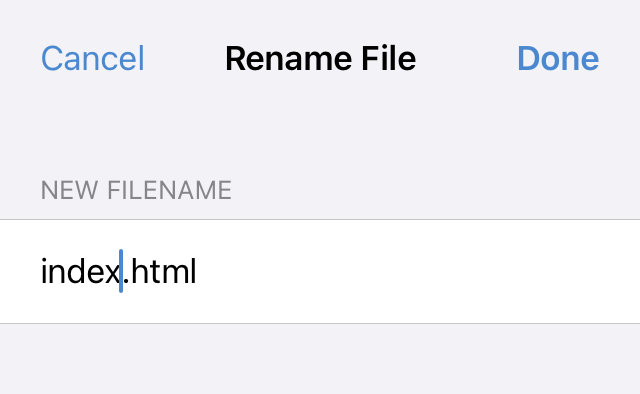 Use the Copy To… command to copy multiple files or folders to another folder.
Drag and Drop Files
You can also use drag and drop to move files and folders to another folder within Textastic: drag files with one finger and use another finger to navigate into directories.
On iPad, you can also drag files and folders from other apps into a file list in Textastic to copy them.
Dragging Multiple Files
Touch and hold the first file or folder, drag it slightly, and continue holding it.

While still holding the first item, tap additional files with another finger. A badge indicates the number of selected items.

Drag all of the items together.