Opening a File with a Different Character Encoding
If Textastic does not automatically detect the correct text encoding when opening a file, you can manually select a different character encoding.
Tap and hold the file

Tap Open with Encoding

Select a character encoding

Tap Done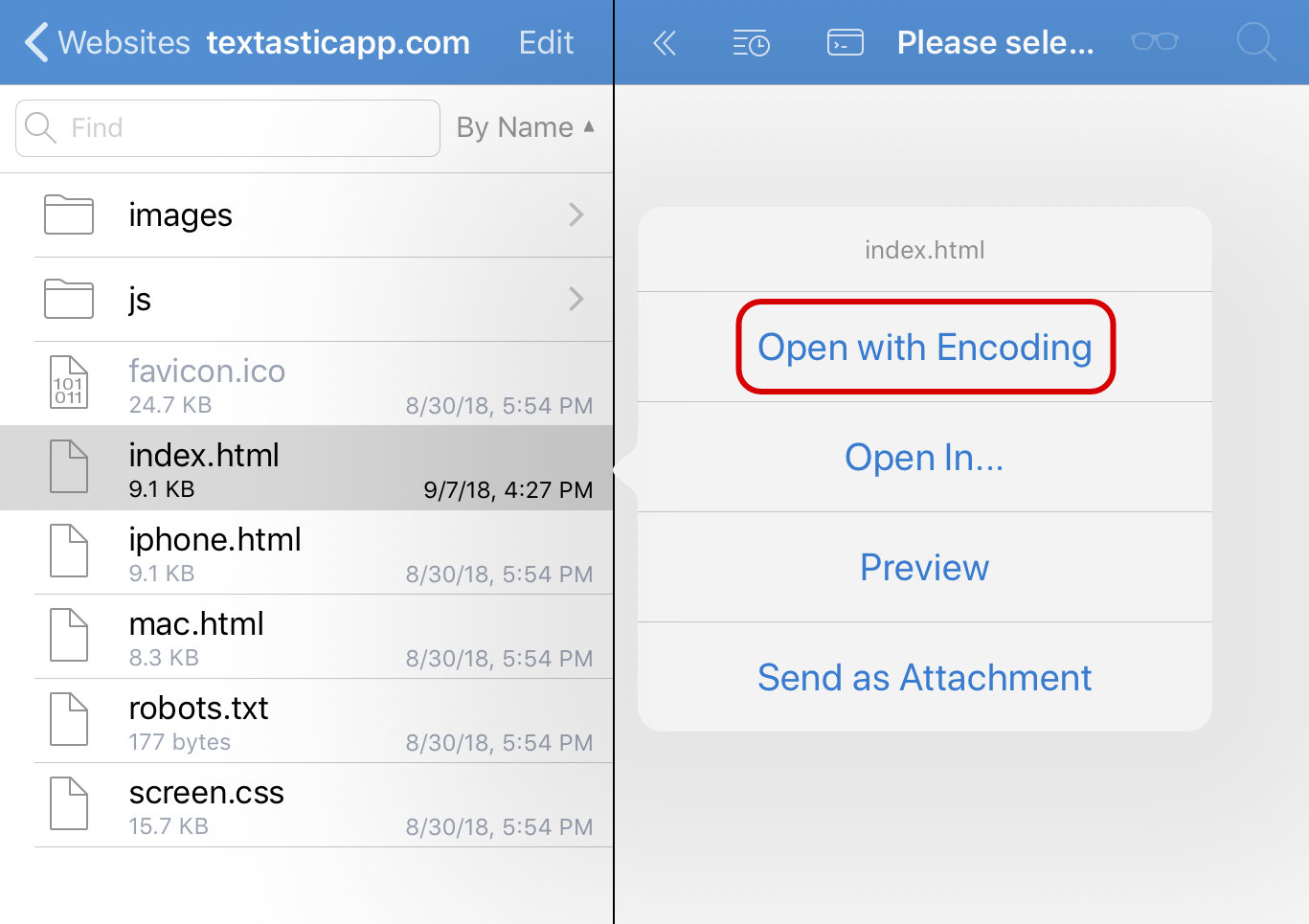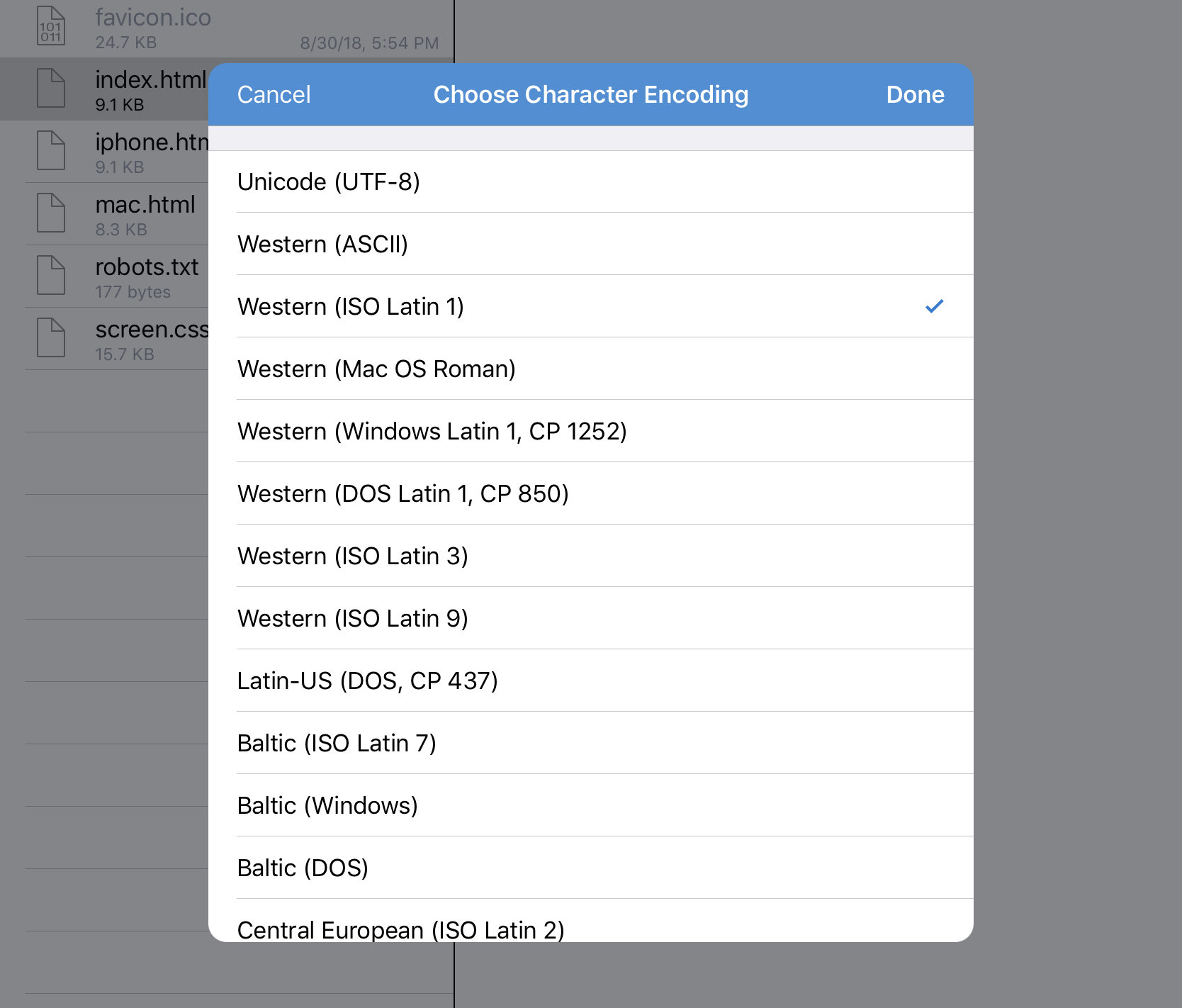 After the file is opened with the newly selected character encoding, you will be asked if you want to save the file with the new character encoding. Only choose Save if the file is displayed correctly. Otherwise tap Close File.