Remote File Transfer Screen
Tap on the File Transfer (two arrows) button in the bottom toolbar to open the File Transfer screen.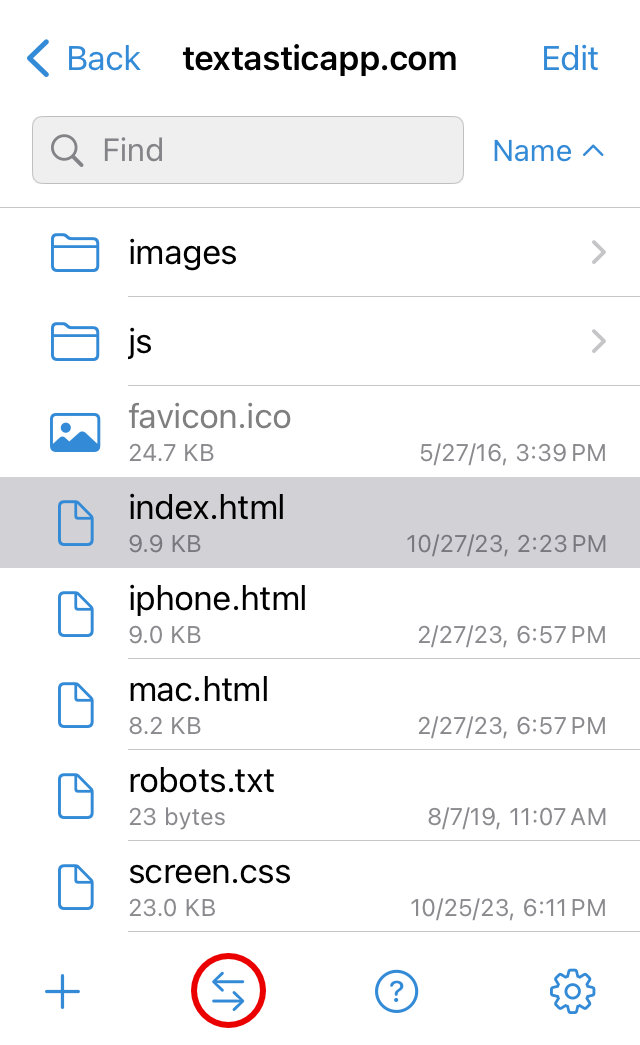 You can use it to download files from remote servers and services and to upload files.
Local Files on the Left, Remote Files on the Right
Inside the File Transfer screen, you'll see two panes: your local files on the left, and remote connections and files on the right.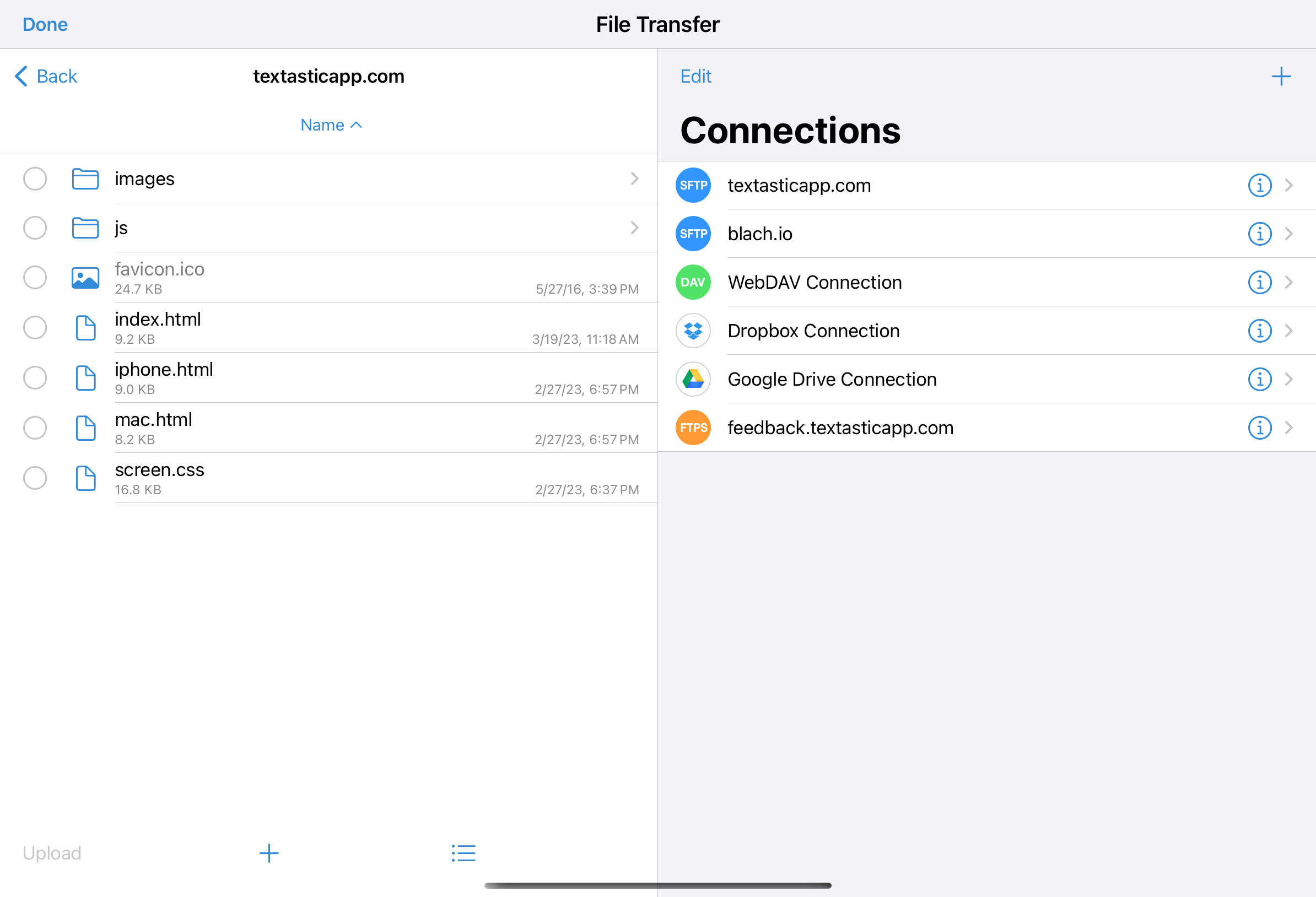 On the left side, you can navigate to any folder in Local Files, iCloud or external folders.
On the right side, you can create connections to SFTP, FTPS, FTP, and WebDAV servers and to Dropbox and Google Drive accounts. By tapping on a connection, you can connect to the remote server or service and navigate to any folder within it.