Web Preview
When previewing a file, Textastic runs a small web server that serves static files.
The web server for the web preview is started when the app is launched.
Port Settings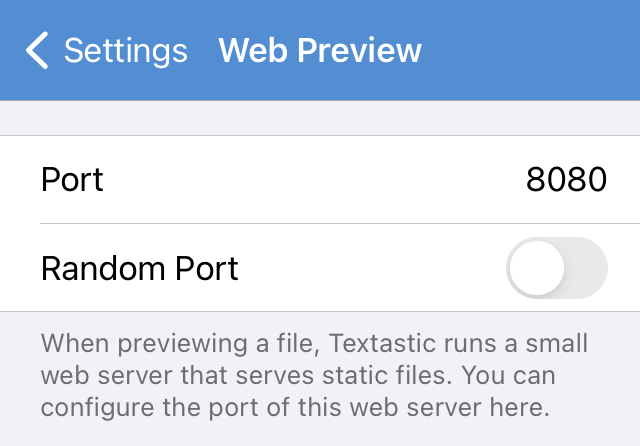 Port

Configure the port of the web preview web server here. The default port is 8080.

Random Port

Instead of a fixed port number, you can also let Textastic choose a random port.
Tip
Use a fixed port number so you can bookmark preview URLs in Safari when using Preview in Safari. You can change the port or use a random port in Settings -> Web Preview.